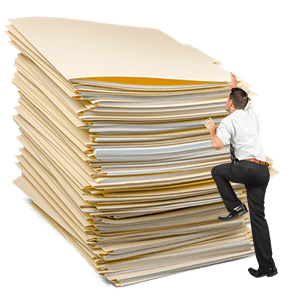 Searching through dusty binders for that one signed document wastes valuable time – but finding the document you need in our searchable digital archive, connected to SAP, saves all that time, and the archive space, too
Automatic Digital Archive that seamlessly catalogs shipping certificates, invoices, contracts and any other document in the office.
See at a glance which shipping certificates, invoices and contracts have been digitally signed and filed, and which are pending.
How long does it take to pull up a specific shipping certificate or invoice?

Smadar is a unique program that enables turning any documents (invoices, shipping certificates, etc.) that are signed by clients into digital files that are available at the click of a button.
In addition, the program will ensure that all documents needing collection will indeed be archived with none missing!
The documents will be quickly scanned and properly archived within a computerized database.
It is possible to digitally sign the documents, letting you get rid of those bulky physical archives for good! (Digitally signed documents are approved by the courts, IRS, etc.)
What is a Digital Signature?
Digital Signature software is installed on the company server or terminals and encrypts the document in a way that can be definitively verified as approved and signed by the company. The digital signature "locks" the document so that it cannot be forged or changed.
Why is Digital Signature necessary?
Digital Signature aims, among other things, to eliminate the costs of printing, storing and distributing paper.
Over the years, vast amounts of information are collected (invoices, shipping certificates, contracts, agreements, etc) that are required to be kept in case a dispute arises with clients or suppliers.
Using Digital Signature, all these papers can be eliminated each document is saved as a digitally signed document to a digital archive, and if a document is needed, the electronic file will be an exact replacement for the original document.
In addition, instead of sending invoices via the mail, you can send the client a digitally signed invoice via email, saving vast amounts of time and money.
Is a Digital Signature Legal?
In 2001 the Israeli Government recognized the Digital Signature as a tool that can replace physical documents in courts and other government institutions.
In other words, a Digitally Signed document is considered to be admissible, exactly as the original document would be.
Today, more and more companies are using Digital Signatures instead of processing their documents "the old fashioned way," thus saving the printing and distribution costs of invoices and documents that they themselves produce, and to save in archiving costs (since the archive is now digital), etc.
Approved and Secure Digital Signature is a signature software that supplies the regular requirements and is also recognized and approved by all legal institutions.
A company that holds an Approved Digital Signature can use their digitally signed documents instead of physical documents in order to do things such as sending invoices via email (without the need to print them, saving printing and delivery expenses) and saving documents in a digital, rather than physical, archive. The Digital Signature status is approved by the Israeli Government.